In August 2015 I was invited to a wedding by my friend Tracy. I was introduced to the warm, unabashed approach to life of the Congolese community in Belgium and the Bantu concept "Ubuntu": that you only really become human when you are connected to everything and everyone.
The concept of Ubuntu seems to intertwine with the desire to belong to a group and maintain a group identity in a changing environment. Showing the ambiance but also the silent moments in between, I tried to capture the feeling of an event that seems like a true celebration, focused on joy and ritual and not on the need for a perfect venue.
This project wants to place the viewer in an environment that most have experienced at one time or another at a wedding, party or a wake.
Read the full essay
here
.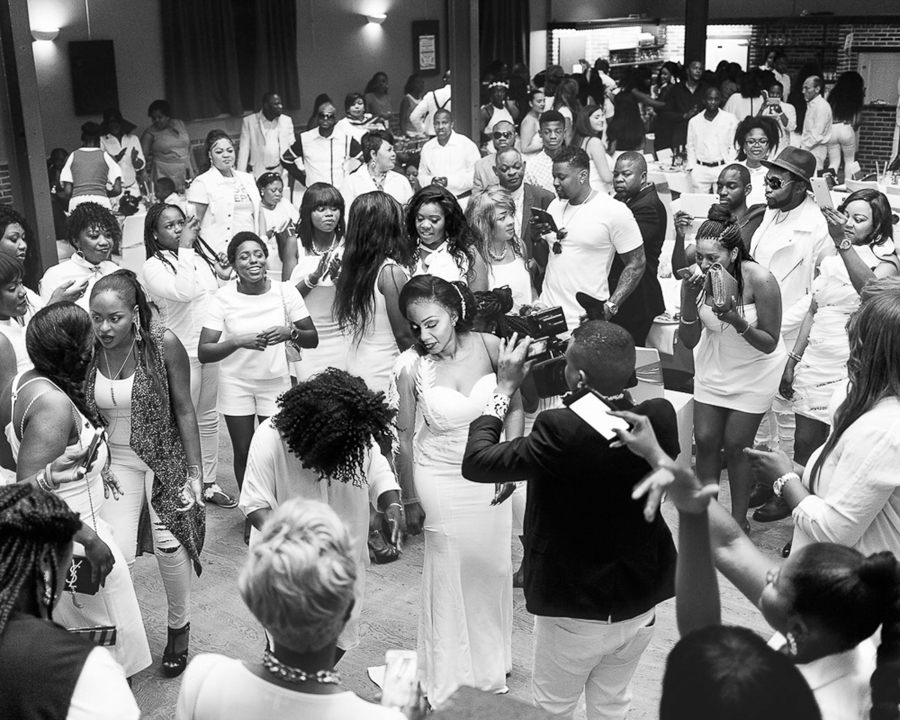 Jean en Jeanine
What love at first sight is like at the age of 80? Against many odds: virtual, unexpected and thrilling. A year after the passing of his wife, Jean Vos (80) gathered his courage to look for love again. Going against the stereotype of being too old for Tinder, Jean gave the app a chance and found that the pool of potential dates was meagre. With more luck on Facebook Dating, it wasn't long before he met 76-year-old Jeanine Stevens.

The day Jean saw Jeanine's photo, he sent her a "hello" without hesitation. Jeanine replied immediately. In no time, they were on the phone planning their first date. Since that day, a little over a year ago, they haven't gone without seeing each other. With age comes the realization that time is precious.

And so it is that these two lovers show a whole new world, at an age when the world usually gets smaller."We enjoy the little things. I'm happy when Jean is happy. We have one big advantage: at our age we don't have to do anything anymore. We don't experience the pressure that some young couples may experience. We simply enjoy each other's company" says Jeanine, to whom the unexpected love with Jean feels like the blessing she was waiting for all her life.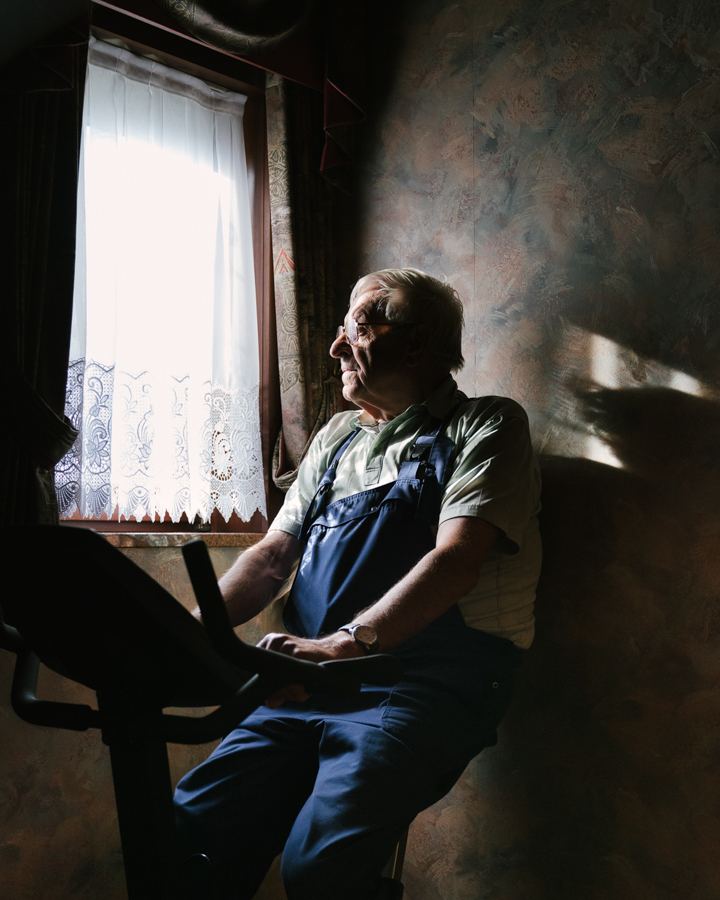 Ongoing projects




---
Assignments
Portraits
Publications
---
BIO & CONTACT
Photographer Rebecca Fertinel (1991, Bucharest) lives and works in Belgium and the Netherlands.

Her portraits and documentary images shed light on identity and belonging in different settings, on the stories behind the stories in personal and interpersonal relationships. Fertinel's ability to ease subjects into meaningful sharing has, since before her graduation from KASK in Ghent in 2018, resulted in projects that went on to win several awards.

Her graduation project Ubuntu won the Sony World Photography Award, and an Unseen Dummy Award in 2018. Fertinel works for media such as de Volkskrant, De Morgen, De Morgen Magazine and Knack.

Extracting beauty even in chaos, Fertinel's long and short-term projects equally show that there is more to photography than capturing the moment: it's about looking for connections, for light and meaning in the most unexpected places.
Solo & Group exhibitions

WINNER OF THE SONY WORLD PHOTOGRAPHY AWARD - CATEGORY BRIEF
SHORTLISTED FOR BELFAST PHOTOFESTIVAL
SHORTLISTED FOR ATHENS PHOTOFESTIVAL
WINNER OF THE UNSEEN DUMMY AWARD 2018
2019 Booklaunch Ubuntu – I Am because We Are, Amsterdam, NL
2018 De Witte Muur, Ghent BE
2018 Twens, Leuven BE
2018 Family Of No Man Cosmos, Arles FR
2018 Graduation Kask, Ghent BE
2018 Camping In The Millimeters Kingdom, Ghent BE
2018 Why So Serious BXL, Brussels BE
2017 New Dutch Photography Talent, Amsterdam NL
2017 Pagnes, Brussels, BE
2016 Made By, Ghent BE
2015 Sleights, Ghent BE